Happy Thursday and Good morning :)
This week started off a bit rough for us, but ever since lil guy started feeling better yesterday, letting our schedule fall right back in place :) All is good again! I really never thought I'd be one of those people that would love have a schedule! lol! but it does make everything smooth along so easily! I'm embracing this :) More time for fun stuffs!!!
Today is
StampInsanity Stamps Challenge #27 -
"One Layer Wonder"
Thanks, Beth!!! She's always inspiring us to be more creative :)
One Layer?! hmmm, does that include the base...
... or not???

I like the way it looks with the base, hee hee! What's your opinion???
(and don't look to closely, I forgot to color in a lil spot, LOL!)
Since I was not aloud to use layers of DP, I decided to paper-piece Morgan (from the
"Meet Morgan and Henry"
Rubber Stamp Set) with some scraps of October Afternoon! I borrowed the idea of paper-piecing her hair from
The Dark Mermaid's beautiful card found HERE!!!
Does that disqualify my one layer card??? hmmm....????
... and I am very impressed with the ink I used, SUs Close to Cocoa - I have had the pad for almost 2years and it hasn't dried out yet! That is amazing for someone like me who currently only owns 3 ink pads ;) lol!
Did you see this???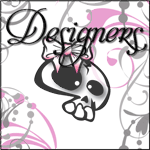 Click HERE for more deets!!!
Don't forget to get your StampInsanity fix at the new store HERE!!!
Now it's time for you to go and check out the Groovy Gurls "One Layer" projects ;)
Alison -
http://alisonsrandomthoughts.blogspot.com/
Erica -
http://www.inkedupandreadytoplay.com/
Jacquie -
http://www.javablustamper.blogspot.com/
Jennifer -
http://wannabecr8tive.blogspot.com/
Juanita -
http://stampintwilghtmom.blogspot.com/
Julia {Sept. Guest} -
http://goodkardma.blogspot.com/
Sugar {Sept. Guest} -
http://sugscardsnmore.blogspot.com/
Suzi -
http://mrsweyremaster.blogspot.com/
Thanks for stopping by today! Enjoy!!! :*)